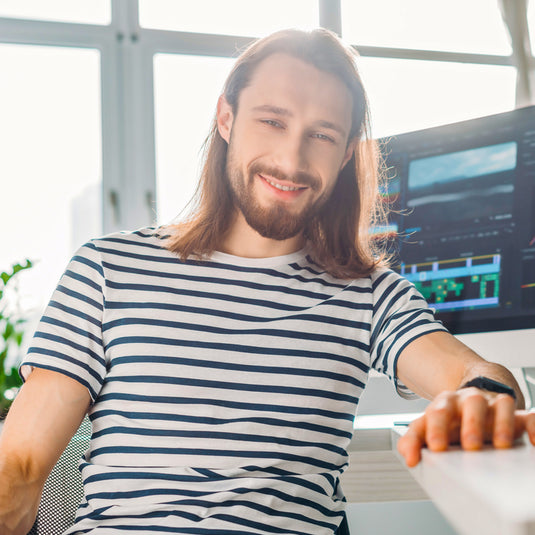 Creators
Your creativity deserves to be rewarded
Imagine a world where your creative endeavors not only inspire and engage your audience but also generate substantial income. We believe that content creators deserve to be rewarded for their artistic brilliance. That's why we have developed a groundbreaking system that allows you to monetize your content like never before.
up to 5%
Royalty on transactions
Coming soon!
Generate income
Creativity to cash
Your talent and hard work deserve recognition and financial stability. PYVIT empowers you to transform your creativity into a sustainable and rewarding income stream. Every piece of content you create has the potential to generate income, ensuring that your passion can become a viable career.
New revenue streams
Diversify your revenue
With PYVIT, you can diversify your revenue streams and reduce dependence on a single income source. By earning up to 5% of each sale made using your content, you open up a new avenue of income that is directly tied to your creative output.
Content creator royalties
Higher earning potential
PYVIT offers content creators an opportunity to earn more from their creations. Instead of relying solely on fixed advertising rates or sponsorship deals, you can now earn a percentage of the actual sales your content generates. This means that the more engaging and influential your content is, the greater your earning potential becomes.
A lasting business model
Long-term sustainability
By monetizing your content through PYVIT, you create a sustainable business model that can support your creative endeavors in the long run. This stability enables you to continue investing in your craft, improving the quality of your content, and nurturing an engaged audience.
Start today as a PYVIT creator
Join the PYVIT revolution
PYVIT recognizes the immense value content creators bring to the digital landscape. By offering a platform that enables you to monetize your content effectively, we empower you to pursue your passion and turn it into a viable career. We believe that your creativity should not only be admired but also rewarded financially.
Join PYVIT today, seize the opportunity to monetize your content like never before, and embark on a journey towards a sustainable and fulfilling career as a content creator. Together, we will redefine the way content creators are valued, appreciated, and compensated in the digital realm.
Coming soon!