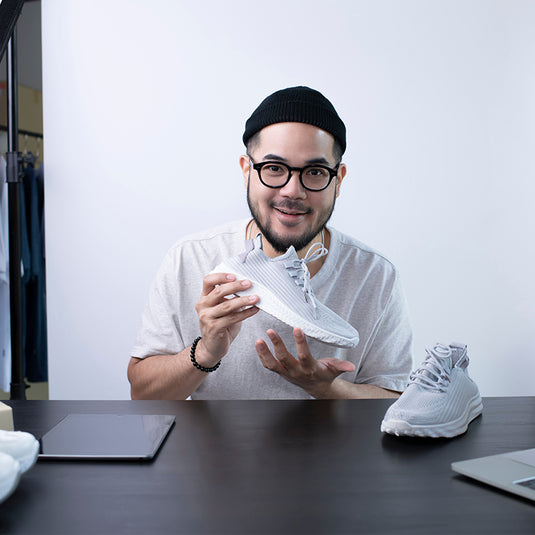 Influencers
Prepare to elevate your earnings
We're revolutionizing the way influencers, content creators, and brands connect with their audiences. Our cutting-edge platform is designed to empower influencers of all sizes, allowing them to unlock their full monetization potential and reach audiences in over 50 countries.
Do you have 100 followers, or 10 million? There's a place for you to earn here at PYVIT.
up to 20%
Influencer commission
Create your influencer profile
Up to 20% commissions
Earn big as an influencer
We understand the value and impact of influencers. That's why we offer an impressive commission of up to 20% on every purchase made by your loyal followers. By leveraging your influence, you can turn your passion into a profitable business.
Up to 5% ViralReach™ bonus
Unleash your ViralReach™
Imagine expanding your influence beyond your immediate audience. With PYVIT's ViralReach™ feature, you can refer our platform to fellow influencers and earn up to 5% of the purchases made by their followers. As your influence spreads like wildfire, you open new and growing revenue streams, maximizing your earning potential.
Powerful insights
Learn buying behavior
PYVIT allows you to establish another connection with your audience. When your content drives a purchase, you not only earn a commission but also gain insights into your audience's preferences and buying behavior. This knowledge is invaluable for refining your content strategy and creating even more targeted and compelling content in the future.
Customers ↔ Influencers ↔ Creators
The PYVIT advantage
We offer exceptional advantages for consumers, influencers, and creators. Consumers get access to outstanding offerings. Influencers get a global stage to connect with their followers, expanding their reach and influence. Content creators get to enjoy the rewards of their artistic brilliance while helping influencers provide great content.
Start today as a PYVIT influencer
Join the PYVIT revolution
Our innovative platform gives you the power to publish once and share everywhere effortlessly. Our ecosystem of mobile and desktop tools empowers influencers like you to distribute and track content across multiple channels.
Experience the game-changing PYVIT App technology, enabling you to generate mobile-first, immediately shoppable content. This opens up unparalleled earning opportunities in the industry.
Join us now to revolutionize the way you create, share, and monetize your content. Take control of your influence, amplify your reach, and unlock your full earning potential like never before.
Create your influencer profile